PRODUCTS
ENERGY SAVING FILM
One of the top energy saving solutions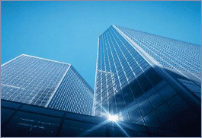 A better way to save resources and lower your energy cost. When energy is wasted, everyone pays. Your clients, their tanants, and our environment can all suffer the effects of solar heat gain, glare, and rising cooling and heating costs. With Our Energy Saving window films, doing good can be good business. On average, Our window film reduces energy use and saves 5-15% on a building energy costs.
Made from tough polyester laminates and bonded coatings, Our window films block 99% of the sun's damaging ultraviolet rays and provide upto 84% solar energy heat rejeaction to reduce cooling loads and peak demand.
Our low emssivity (Low-E) films improve insulating properties for year round energy savings. By eleminating hot and cold spots and reducing glare, our window film protects occupants' comfort while protecting interiors furniture and artwork from fading.
FROSTED FILM
Fashional , Fabulous & Functional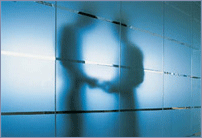 You can bring colour and texture to virutally any glass window, door, or room divider. Subtly, or sensationally, Our decorative film puts multiple colours and patterns at your disposal.
You can customize a space with a coporate logo or signage. And choose from dozens of patterns to create enriching visuals; overlap multiple patterns to create signature effects.
While the effect is rich and striking, etched glass is difficult and costly to install and maintain. Altering etched glass is virtually impossible, and cleaning it can be problematic. In contrast, Our glass enhancement film creates the look of etched glass yet is infinitely changable. Such flexibility can be especially important in leased spaces or commercial properties where changing company logos and signage mandate frequent updates. Once applied, Our film can be wiped clean with conventional glass cleaner. And it is far more cost-efficient than etched glass.
Ideal for privacy or to conceal your valuables from prying eyes, it is the contemporary alternative to net curtains and blinds, and by far our most popular product.
SAFETY & SECURITY FILM
Designed to make glass safer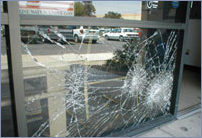 Now, there's a simple way to enhance your facility immeasurably, adding security, energy efficiency, UV projection - even deterring graffiti vandals. All with Our Magum safety and security film.
Our Magnum films are made with layers of polyester film bonded by special adhesives. Easily installed to the interior of new glass or existing glass, the film forms an almost invisible shield the holds glass shards intact when a pane breaks. This can effectively reduce flying glass-related injuries that can result from everything from a rock or earthquake tremor.