ABOUT US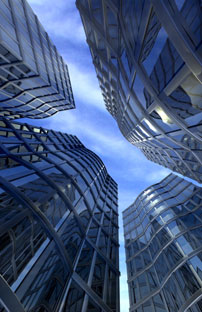 Hi Tek window film solutions is an authorized dealer of CPFilms Inc., one of the largest window film manufacture's in the world that produces window film. We are an Ontario based company, and provide services for entire G.T.A and surrounded areas. Our knowledgeable and highly experienced staff have over 20 years experience in the window film industry, and offer product sales, installation and technical support. It will be our pleasure to assist you every step of the way to help choose the right product for you and your project, from helping you budget to keeping it cost efficient, it's our job to help you achieve your goal.

Our company vision is simple; we want repeat and the referral customers. To achieve our goal we do the job right the first time, allowing us to keep our costs and overhead low, so you our customer will have the benefit of enjoying those savings. Furthermore we want our customers to have confidence and trust in our products, installations and services, that's why we only use the highest quality of materials, the best installers and manufacture warranties that allow us to cover product failures, glass thermal shock fracture and IG unit seal failure coverage. We want to deliver our customers the very best experience in the window film industry; we guarantee you won't be disappointed once you come to Hi Tek window film solutions.

For general inquires, questions, or comments, please visit our contact page.